Day 2 :
Track 1: Hepatitis B
Track 2: Hepatitis C
Track 6: Hepatocellular Carcinoma
Location: Park Inn by Radisson London Heathrow
Session Introduction
Chung-Ang University, South Korea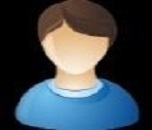 Biography:
Hyun Woong Lee is a Professor in the Department of Internal Medicine and Division of Gastroenterology and Hepatology at Chung-Ang University Hospital since 2016. He completed his MD from the Yonsei University of Korea in 1997, followed by a residency in internal medicine and a clinical fellowship in hepatology at Chung-Ang University Hospital. He completed his PhD in Medicine from the Yonsei University of Korea in 2008. He was an Assistant and Associate Professor of the Chung-Ang University of Korea from 2008 to 2016, and was a Visiting Scientist at Centers for Disease Control and Prevention, USA, from 2014 to 2015. He is a member of the Korean Association for the Study of the Liver (KASL) and the Korean Liver Cancer Association (KLCA).
Abstract:
Background & Aim: Interleukin 6(IL-6) has a context-dependent pro- and anti-inflammatory properties. Here we evaluate the impact of IL-6 levels according to the natural history of chronic hepatitis B (CHB) infection.
Methods: Patients (n=71) with hepatitis B virus (HBV) were enrolled between September 2015 and April 2016. For the treatment naïve chronic HBV carries were recruited. We examined serum levels of IL-6, using cytometric bead array. We studied patients with inactive CHB phase (HBV DNA<1,000 copies/ml, anti-HBeAg+ and normal ALT, n=22), immune tolerant phase (HBV DNA>10,000 copies/ml, HBeAg+ and normal ALT, n=36), and immune active phase (elevated ALT and HBV DNA>10,000 copies/ml, n=13).
Results: Serum IL-6 levels in patients with immune active phase were significantly higher than patients with inactive CHB phase (IL-6: 1.815±803.2 vs. 267.3±245.6 pg/mL) (p<0.001). IL-6 levels in patients with immune active phase were significantly higher than patients with immune tolerant phase (IL-6: 1.815±803.2 vs. 620.2±207.8 pg/mL) (p<0.001). Serum IL-6 level was significantly higher in patients with immune active phase compared with immune tolerant phase and inactive CHB phase (Kruskal-Wallis test, p<0.0017).
Conclusions: We found the impact of IL-6 levels to activate immune system as pro-inflammatory properties in patients with CHB infection.

Biography:
.
Abstract:
Background: Lack of information about the disease and administrative difficulties are major obstacles to hepatitis C virus (HCV) treatment among methadone maintenance treatment (MMT) patients.
Methods: HCV seropositive patients treated in the Adelson Clinic rehabilitation center who were abstinent ≥3 months without active psychiatric disorders were invited to a lecture by a Hepatologist on all aspects of HCV disease. During the period of the study, the standard of care for HCV treatment was PEG-RIBA+PI (telaprevir). The participants completed HCV-knowledge and depression questionnaires before and after the lecture and were then referred to evaluation and treatment in the Tel Aviv Medical Center Liver Unit.
Results: Of 80 eligible patients, 48 attended the lecture and following the lecture scored significantly better on knowledge about HCV than the non-attendees. Lecture attendance predicted referral to treatment (Odds ratio (OR)=13 (95% confidence interval (CI) I 3.9-44.9 P<0.0005)). Of the 41 referrals, 21(51.2%) actually presented at the Liver Unit, and had lower depression scores (OR=0.2, 95% CI 0.06-0.9 P=0.03). Despite administrative difficulties, 15 participants (71.4%) started evaluation, 12 (80%) initiated interferon-based antiviral treatment and 9 subjects (75%) achieved SVR (1 did not respond to treatment and 2 stopped due to adverse events). Of the 59 who were not present at the Liver Unit, 14 (23.7%) were followed elsewhere but only one of them (7.1%) started treatment.
Conclusions: Attendance in a single lecture about HCV, improved knowledge and enhanced HCV treatment initiation among MMT patients, but was adversely affected by depression. In MMT patients, interventions aimed to minimize administrative difficulties and to increase knowledge and awareness to the disease, as well as treatment of depression are necessary. These measures might be even more effective at present, when safe and effective IFN-free therapies to eradicate HCV are widely available.
The University of Hong Kong, Hong Kong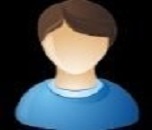 Biography:
.
Abstract:
Hepatocellular carcinoma (HCC), which accounts for 85-90% of primary liver cancer, is now the second leading cause of cancer-related mortality worldwide. Here, we reported that aldo-keto reductase family 7A isoform 3 (AKR7A3) is frequently down-regulated in HCC, associating with poor overall survival rate, elevated serum α-fetoprotein (AFP) and poor differentiation of HCC. The promoter region of AKR7A3 was detected to be hypermethylated. Loss of heterozygosity (LOH) was also detected in AKR7A3. Functional assays on both AKR7A3 overexpressed and knockdown cells, including foci formation, colony formation in soft agar, migration, invasion and tumor formation in nude mice, demonstrated the strong tumor suppressive functions of AKR7A3. In addition, treatment of chemotherapy drug cisplatin showed that AKR7A3 sensitizes tumor cells to apoptosis. Mechanistically, Western blot analysis showed that overexpression of AKR7A3 inhibits the activation of ERK, c-Jun and NF-κB. In summary, we found that AKR7A3 functions as a tumor suppressor gene in HCC through attenuating c-Jun, ERK and NF-κB signaling pathways.

Biography:
Dr André-Jean REMY, is Head of Hepatology and Gastroenterology Unit & Social Medicine Unit of Perpignan Hospital, and he is one of 41 viral hepatitis experts unit in France. Social medicine include jailhouse medical unit, retention center medical and primary care access unit. He is also Medical coordinator of Mobile Hepatitis Team, a new concept of HCV/HBV patients care from diagnosis to treatment. He is a Member of French hepatitis B and C guidelines follow-up national staff, General Secretary of ANGH, Administrator of AFEF (French Liver Diseases Association) and a specialist of viral hepatitis in drug users, inmates and precarious populations. He has published more than 150 scientific articles; 50 articles in 2012 to 2016.
Abstract:
Introduction: In hepatitis C, drug users and inmates are hard to screen population as well as to take over and treat. There is a common understanding that these patients have a delayed access to antiviral C treatment. French rulings published in June 10, 2016 could provide treatment by direct acting antivirals (DAA) to all these patients regardless of fibrosis stage. Since its creation in July 2013, the hepatitis mobile teams offers to all partner entities all or part of the following 15 services: 1. Training of socio-medical institutions staff with trimestral days of exchange or on-demand and on-premises; 2. Prevention information sessions toward drug users in day-care or housing structures; 3. On-site HVC HVB HIV POCT screening; 4. BOUSSOLE 5 days a week reception information and accompaniment; 5. On-premises mobile Fibroscan®; 6. Social evaluation and diagnosis by EPICES score; 7. Free biological check-up at the PASS (in case of absence of health care rights); 8. On-site specialized consultations; 9. LE FIL VERT: POCT and Fibroscan® in outdoor sites. 10. Rapid access to a close expert service called "RCP" (multidisciplinary meeting), obligatory in France before treatment acesss. 11. Mobile phone lending for patients. 12. Individual sessions of therapeutic education inside an ARS (Regional Health Agency) authorized program. 13. Therapeutic support groups (nurse, psychologist, sophrologist, nutritionist). 14. Dedicated day hospital. 15. Expert patient support.
Patients & Methods: The aim is to compare the average delay of access to DAA treatment in 2016 of all the patients of our centre (group 1) to the drug user patients (group 2) followed by specialised medico-social institutions (CSAPA/CAARUD), to excluded patients newly outdoor screened (group 3) with an EPICES score over 45 and inmates (group 4). The date of first contact was when the patient met the hepatitis mobile team nurse in CSAPA/CAARUD, screening date for the outdoor patients and date of detention for inmates. Was also calculated the average delay of access to RCP and the one between RCP and treatment day 0. Groups 3 and 4 patients were totally taken over by the hepatitis mobile team.
Results: 113 patients were included in this study on September 15, 2016. Average delay between first contact and treatment day 0 was of 10 weeks with differences among groups detailed in Table 1. Average access delay to treatment was of 98 days for group 2, 70 for group 3 and 57 for group 4. Average delay between first contact and RCP was respectively of 56/77/55 and 49 for groups 1 to 4. The difference would be due to average delay between RCP and treatment day 0. The delay difference was significant (p<0,05) between group 2 and 1. No significant difference was stated in groups 3 and 4 against group 1.
Conclusion: Drug users who are followed in a medico-social institution have by our experience a longer access to antiviral C treatment than inmates or excluded patients. This is explained by a shorter care pathway (screening-blood test-RCP-treatment) and calls for an organisation of "all-in-one" centres, set-up around a multidisciplinary team to the benefits of patients with chronic hepatitis C viral infection.