Day 1 :
Keynote Forum
Columbia University, USA
Time : 10:00-10:45

Biography:
Maxwell Chait is a Fellow of the American College of Physicians, American College of Gastroenterology, American Gastroenterological Association and the American Society for Gastrointestinal Endoscopy. He is a Practicing Gastroenterologist and is an Assistant Professor of Medicine at the Columbia University, College of Physicians and Surgeons in New York City. He has authored numerous publications in reputed journals. He is the Editor-in-Chief of the Journal of Liver Disease and Transplantation and serves on the Editorial Board of the World Journal of Gastrointestinal Endoscopy.
Abstract:
Lower gastrointestinal bleeding (LGIB) is an important cause of morbidity and mortality in patients with cirrhosis. It occurs in approximately 20% of all patients who present with gastrointestinal bleeding (GIB) with cirrhosis. Gastrointestinal diseases that cause LGIB in patients with cirrhosis include specific vascular diseases, inflammatory diseases and bowel ischemia. However, in patients with less severe cirrhosis and advancing age, the causes are much like the general population and must also be considered. The incidence and severity of LGIB in patients with cirrhosis depends upon the incidence of specific gastrointestinal diseases, coagulopathy, co-morbid diseases and polypharmacy. The evaluation and treatment of patients is adjusted to the rate and severity of hemorrhage and the clinical status of the patient and may be complicated by the presence of visual, auditory and cognitive impairment due to hepatic encephalopathy. Bleeding may be chronic and mild or severe and life threatening, requiring endoscopic, radiologic or surgical intervention and methods to reduce portal hypertension.
Keynote Forum
University of Foggia, Italy
Time : 10:45-11:30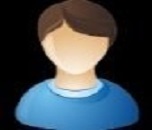 Biography:
Vincenzo Neri is a Full Professor of General Surgery, University of Foggia (2002-today), Department of Medical and Surgical Sciences. He is the Director of the Division of General Surgery (1997-today) and Director of Residency School of General Surgery, Policlinic University of Foggia (2008-today). He has done his graduation in Medicine and Surgery from the University of Bari in the year 1970. He was an Assistant Professor since 1974 to 1982 (University of Bari, Italy). He was an Associate Professor from 1982-2001 (University of Bari, Italy). During ERASMUS-Program 2010-2011, he has presented his work in a seminar on Cystic tumors of the pancreas at the in the University of Gent (BE). He was the President of the Course of Degree of Medicine and Surgery, University of Foggia from 1996 to 2002. He was the Director of Department of Surgical Sciences, University of Foggia, from 2002 to 2008.
Abstract:
Acute pancreatitis (AP) is a complex disease with various etiology, most frequent biliary and alcoholic. Clinical presentation shows different degree of severity with biphasic evolution. The aim of this presentation is to evaluate the surgical procedures with mini-invasive approach as preferred choice in patients with pancreatitis. Biliary lithiasis and excessive alcohol consumption are the most frequent causes, reaching as a whole the total incidence of 80%. Moreover, numerous other causes of pancreatitis are recognized, which on the whole represent 20% of the total. In our Institution from 1998 to 2016, we have observed and treated 342 pancreatitis, 328 acute biliary pancreatitis and 14 chronic alcoholic pancreatitis. Mean age was 49 years (Range: 30-86 y). Male female ratio was 1:1,33. Biliary etiology was confirmed in 328 patients including 22 patients with recurrent unexplained pancreatitis at initial etiological assessment. The clinical morphological assessment of 328 acute biliary pancreatitis was the following: mild 185, moderate-severe 71, severe 55 and early severe 17. We employed a biphasic therapeutic program to control and treat general complications (SIRS, MODS) in the first phase. In biliary pathogenesis endoscopic retrograde cholangiopancreatography/endoscopic sphinterotomy ERCP-ES to assure papillary patency after cholestasis verification. In the second phase control and treatment of pancreatic gatherings and belated acute postnecrotic pseudocysts was done. In biliary pancreatitis, the therapeutic program includes assuring papillary patency and CBD cleaning with ERCP/ES. After ERCP, it is necessary to perform laparoscopic cholecystectomy (LC) to complete gallstones treatment. The timing of LC is connected with AP evolution because it is preferable to wait for the stabilization of the general conditions. Treatment of the later phase of AP consists in control and treatment of local complications: infections, hemorrhage, pancreatic and peripancreatic fluid necrotic collections. In summary, in APs it should be preferred the mini-invasive approach for various clinical manifestations.