Media Partners
Located in São Manuel / SP, Brazil, NGO C has to Know that Cure is an association of patients of Hepatitis C, whose objective is to defend the rights of the HCV virus, to refer patients for treatment and to promote campaigns and prevention events and early detection of the disease. In our campaigns, when some serum-reagent (carrier of the Hepatitis C virus) is detected, we direct and refer the patient to treatment in hospitals of the SUS, with specialized doctors, at no cost to them. Founded in 2004, C has held over 300 lectures over the past 13 years, promoted approximately 300 thousand patient orientation and referral actions, offered 1 million rapid tests, distributed more than 70 million booklets and participated in international events, being cited as a reference in countries such as: Colombia, China, India, United States and others. In Brazil, several activities of the organization are made in partnerships with companies and entities that have conduct of social responsibility.
---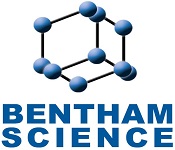 Bentham Science Publishers is a major STM journal publisher of 130 plus print and online journal. Out of these, 39 journals have already registered good IMPACT FACTORS as per Journal Citation Reports® 2014. These titles have extensive readership mostly in Europe and North America. For a detailed profile please visit our website at http://www.benthamscience.com. Besides, Bentham Science publishes eBooks in all areas of Science, Technology and Medicine. Our eBooks provide professionals, academicians, corporate researchers, graduates and undergraduates worldwide with the most current information in their subject areas of interest. Our eBooks are also available in the ePub and Kindle formats besides the PDF edition here http://ebooks.benthamscience.com/. Bentham is offering attendees of this conference discounts on its publication.
---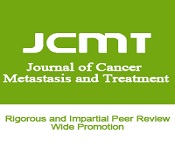 JCMT is a peer-reviewed, open-access and continuously online published journal. JCMT is indexed by CAS, EBSCO, Google Scholar, JournalTOCs, JournalGuide, Eurasian Scientific Journal Index, Root Indexing, CNKI, Wanfang Data, DRJI, Open J-Gate, SHERPA/RoMEO and ResearchBib.
---